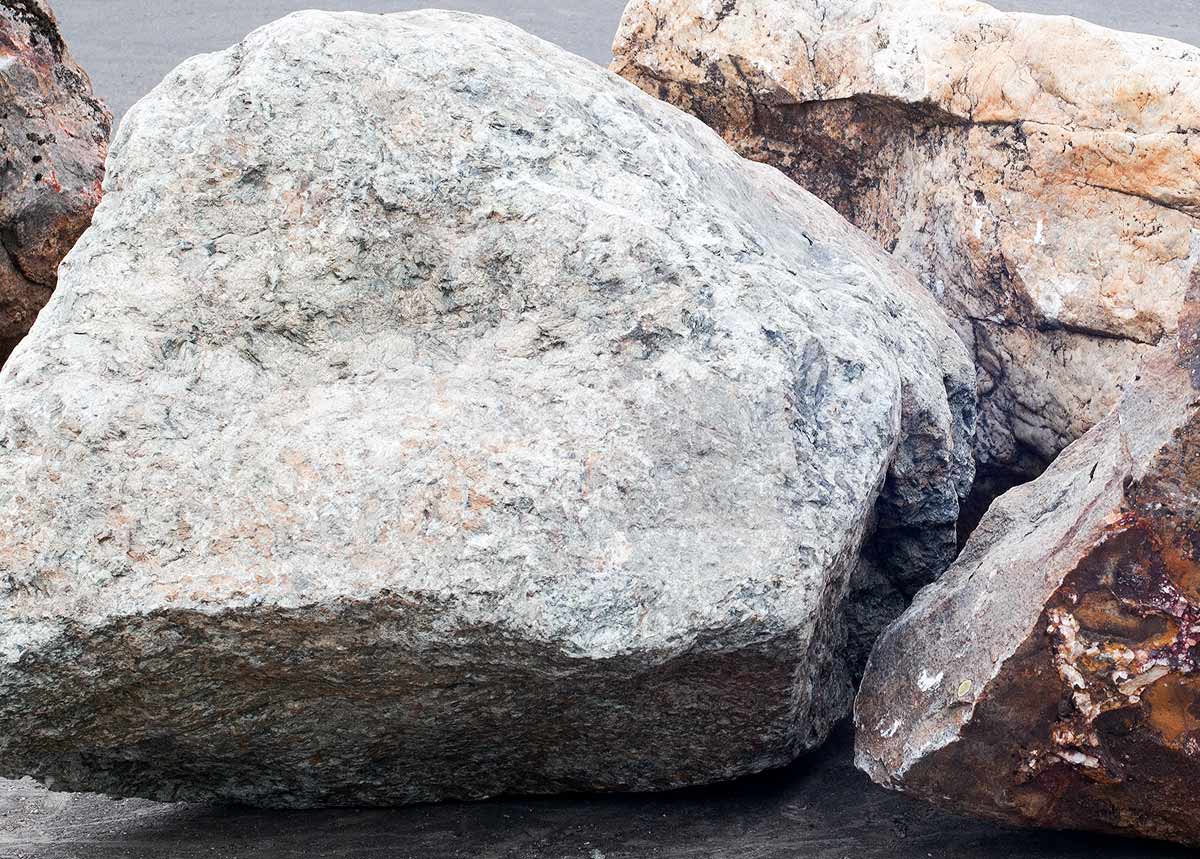 AMADOR GRANITE BOULDERS
This product is not available for purchase online. Please call us at 650.364.1730 or visit our store to place your order.
Origin: North America
Classification: Granite
Color Range: Greys, Whites, Tans
Finish: Natural
Application: Accents

Coarse grain granite boulders with interesting angular and sculptural element. Many boulders might contain plug & feather marks. Reclaimed quarry tailings. Remnants of mid 1800s mining operations. Natural local stone.

May qualify for LEED Local/Regional Materials credit.
Our Sustainability Initiatives