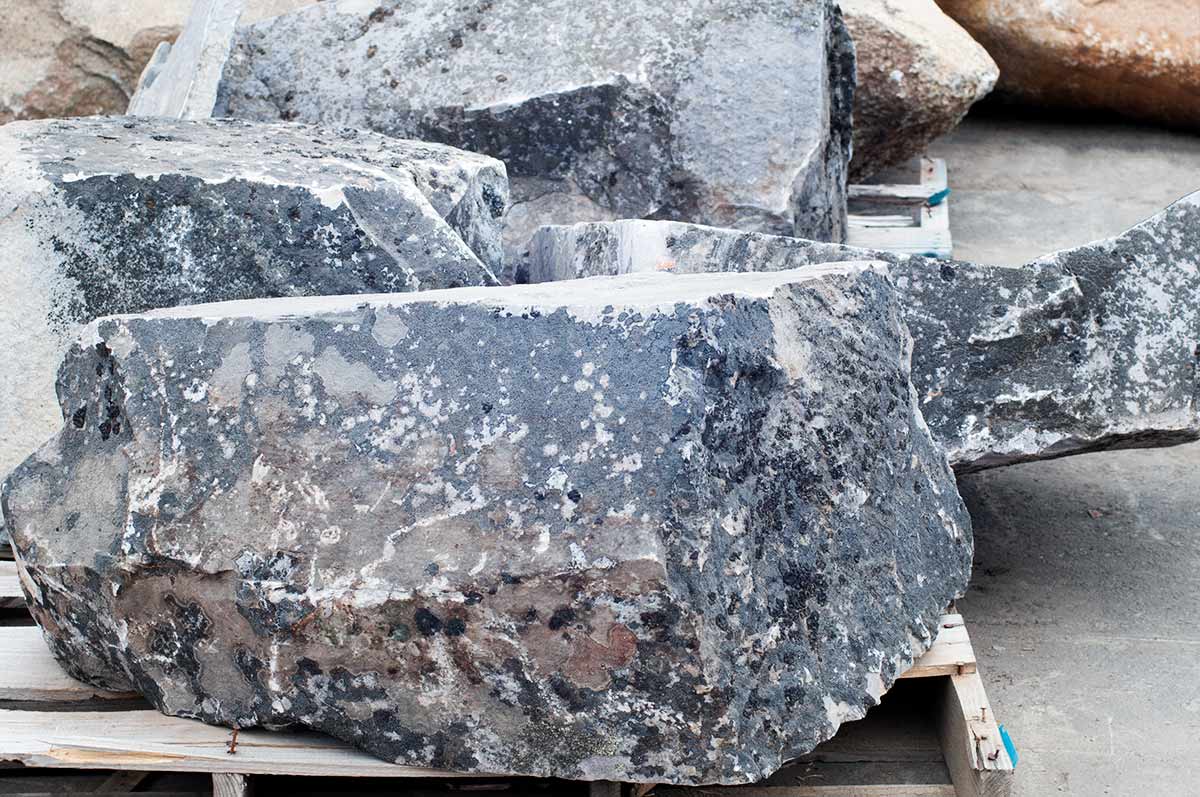 CHIEFCLIFF BOULDERS
This product is not available for purchase online. Please call us at 650.364.1730 or visit our store to place your order.
Origin: North America
Classification: Argillite
Color Range: Grays, Blues, Tans
Finish: Natural
Application: Accents

Chiefcliff Boulders are decorative gray angular Argillite landscape boulders. These are sedimentary rocks with green moss and lichen highlights. Blocky and irregular shapes. Weight is from 150 pounds to over 4,000 pounds. Size range varies from 16 inches wide by 18 inches tall by 18 inches long to 30 inches wide by 48 inches tall by 60 inches long. Colors range from light grays, blue grays to browns.
Our Sustainability Initiatives