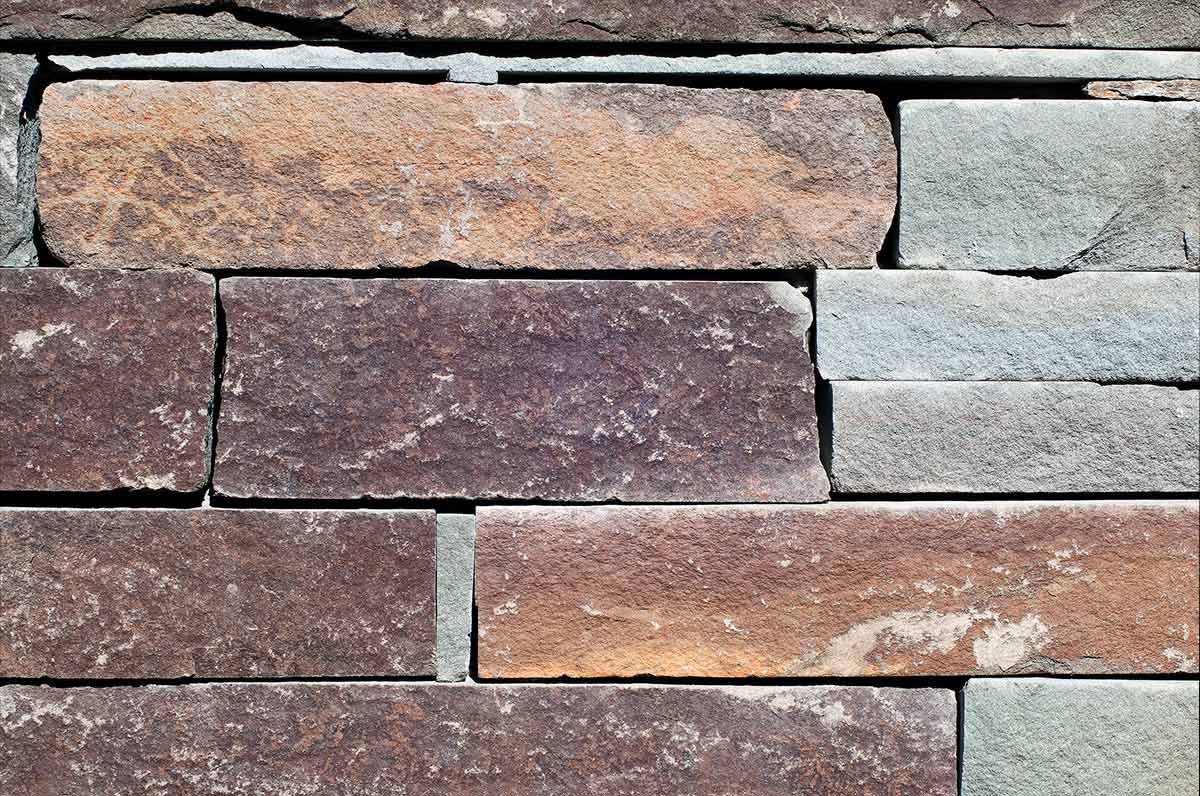 CONNECTICUT BLUESTONE NATURAL EDGE DRYSTACK
This product is not available for purchase online. Please call us at 650.364.1730 or visit our store to place your order.
Origin: North America
Classification: Metamorphic Sandstone
Color Range: Greys, Blues, Greens
Finish: Natural Split, Natural Edge
Applications: Dry Stack, Landscape Borders

Connecticut Bluestone is a classic East Coast stone that's been used for centuries, dating back to the 1800s. Denser sandstone that has been tested through the times. A metamorphic sandstone ranging in colors of blue gray, green, and lilac with random surface colors of rust, gold, brown, and gunmetal. Connecticut Bluestone Natural Edge Dry Stack has a depth of 8" – 12". Compared to the New England Wall Rock which has a natural weathered edge, Connecticut Dry Stack has cleaner, linear snapped edges.

Our Sustainability Initiatives