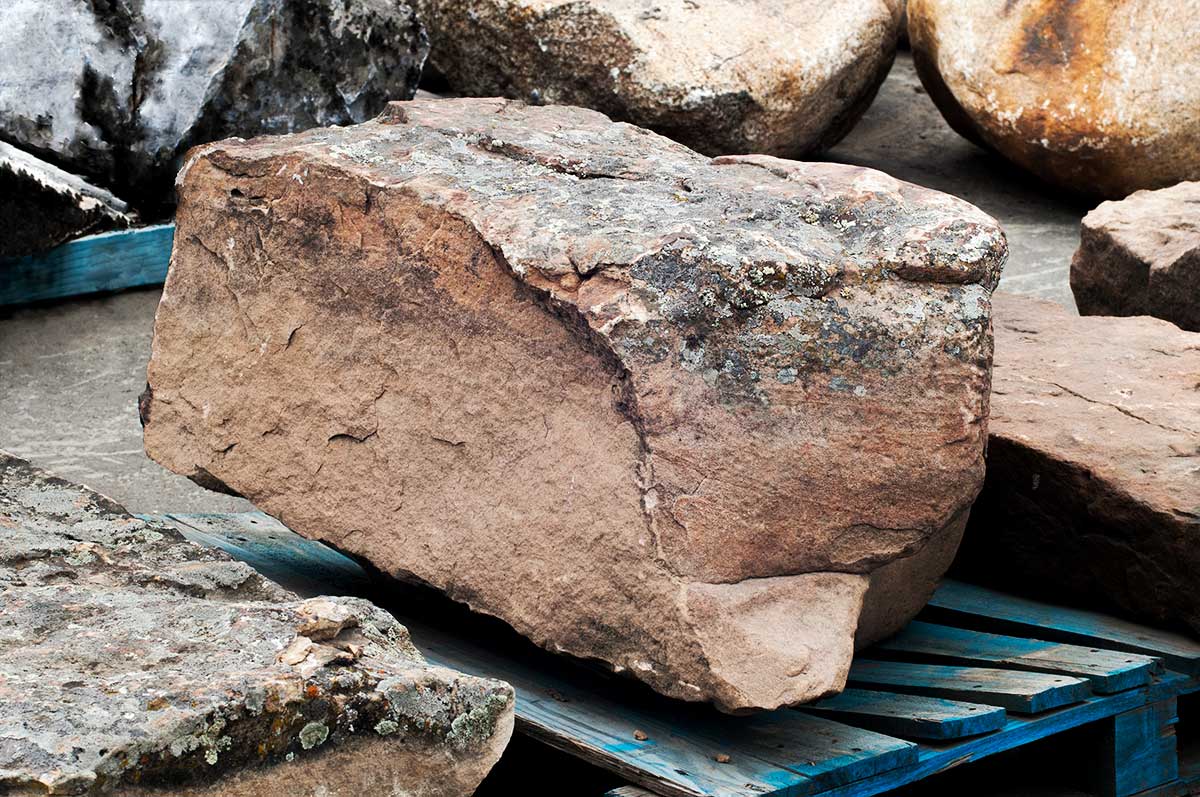 EDEN MOSS BOULDERS
This product is not available for purchase online. Please call us at 650.364.1730 or visit our store to place your order.
Origin: North America
Classification: Sandstone
Color Range: Reds, Tans, Greys
Finishes: Natural
Applications: Accents

Eden Moss Boulders have red undertones with natural grey green lichen. These boulders are slightly blocky therefore, could be used for seating.
Our Sustainability Initiatives