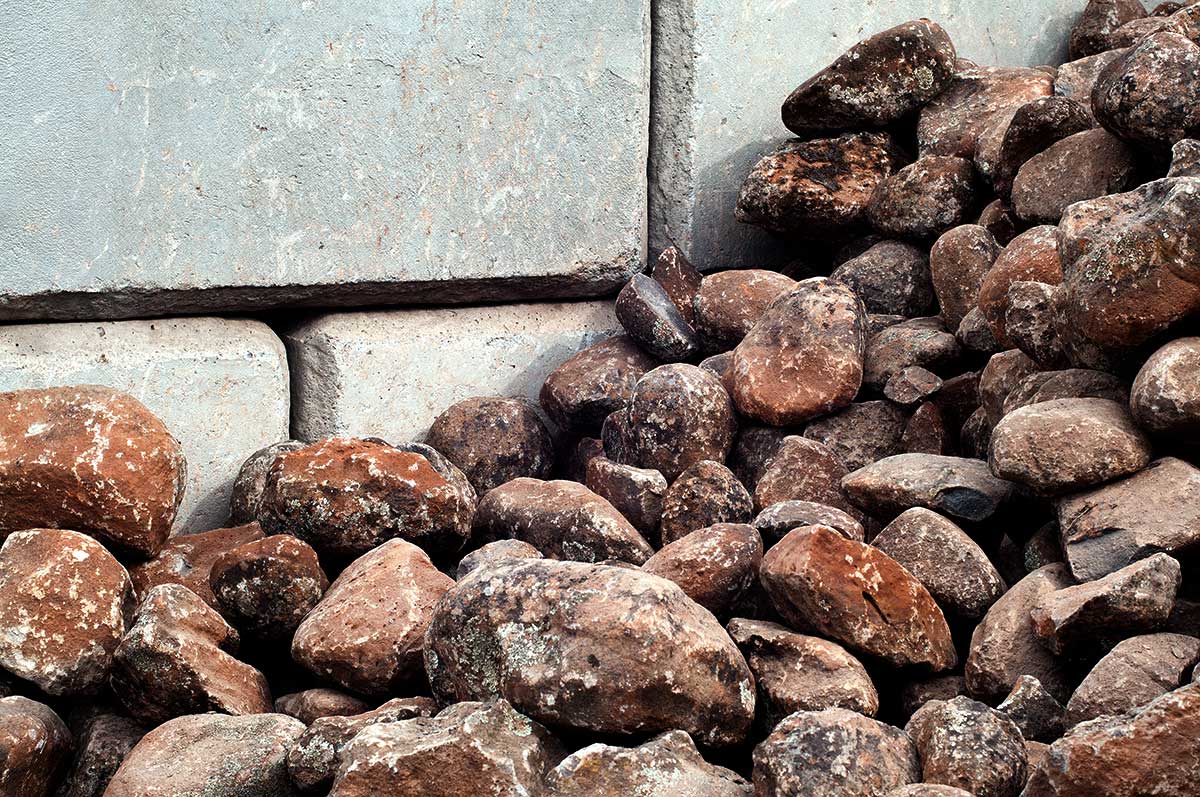 SONOMA WALL ROCK
This product is not available for purchase online. Please call us at 650.364.1730 or visit our store to place your order.
Origin: North America
Classification: Rhyolite
Color Range: Oranges, Browns, Grays
Finish: Natural
Application: Accents

Sonoma Wall Rock are weathered rhyolite ranging in size from 200 pounds to 3,000 pounds, larger sizes can be special ordered. Sonoma Wall Rocks are smooth and rounded whereas the Napa Wall Rock are angular. The root side, the side that was buried in the ground, is a bright orange color. The weathered side is a dark brown to charcoal gray and generally covered with moss and lichen.
Our Sustainability Initiatives