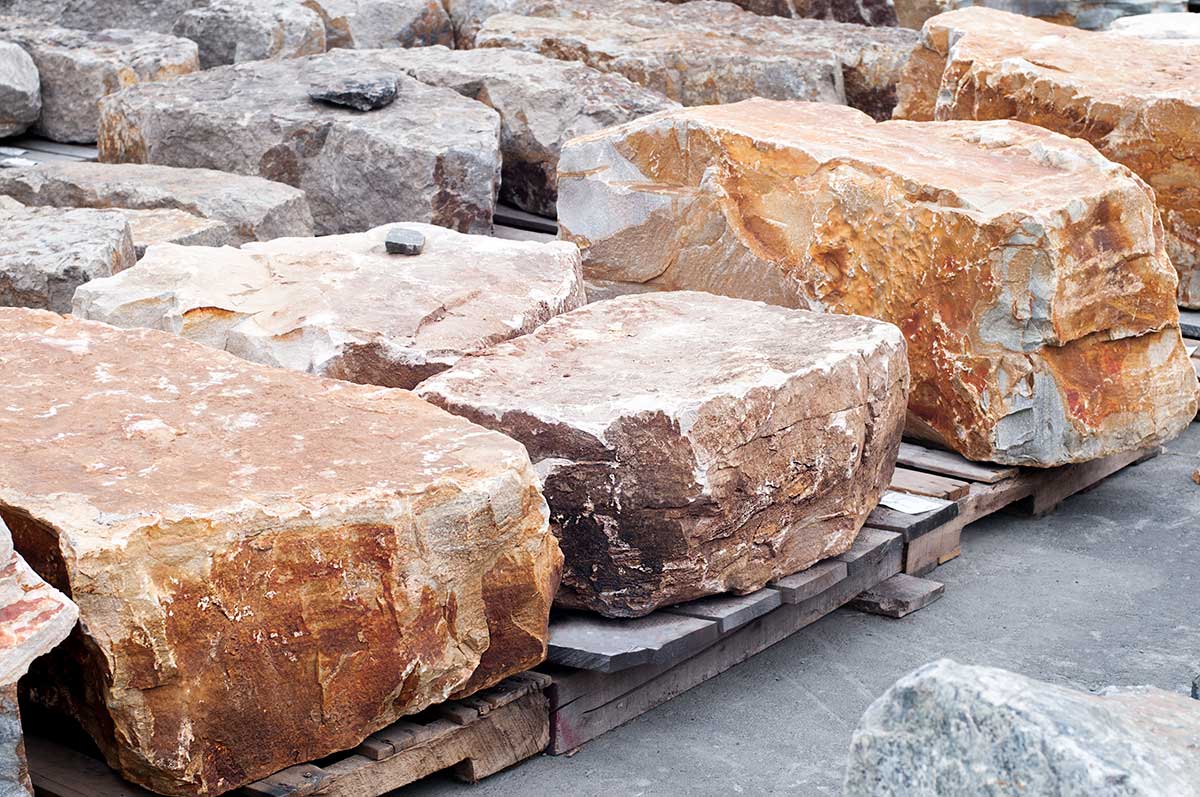 SOUTH BAY QUARTZITE BOULDERS
This product is not available for purchase online. Please call us at 650.364.1730 or visit our store to place your order.
Origin: North America
Classification: Quartzite
Color Range: Tans, Whites, Browns
Finish: Natural
Application: Accents

South Bay Quartzite Boulders are decorative angular quartzitic sandstone boulders. Primarily tan with a blend of white, blue, amber, light and dark brown.
Our Sustainability Initiatives