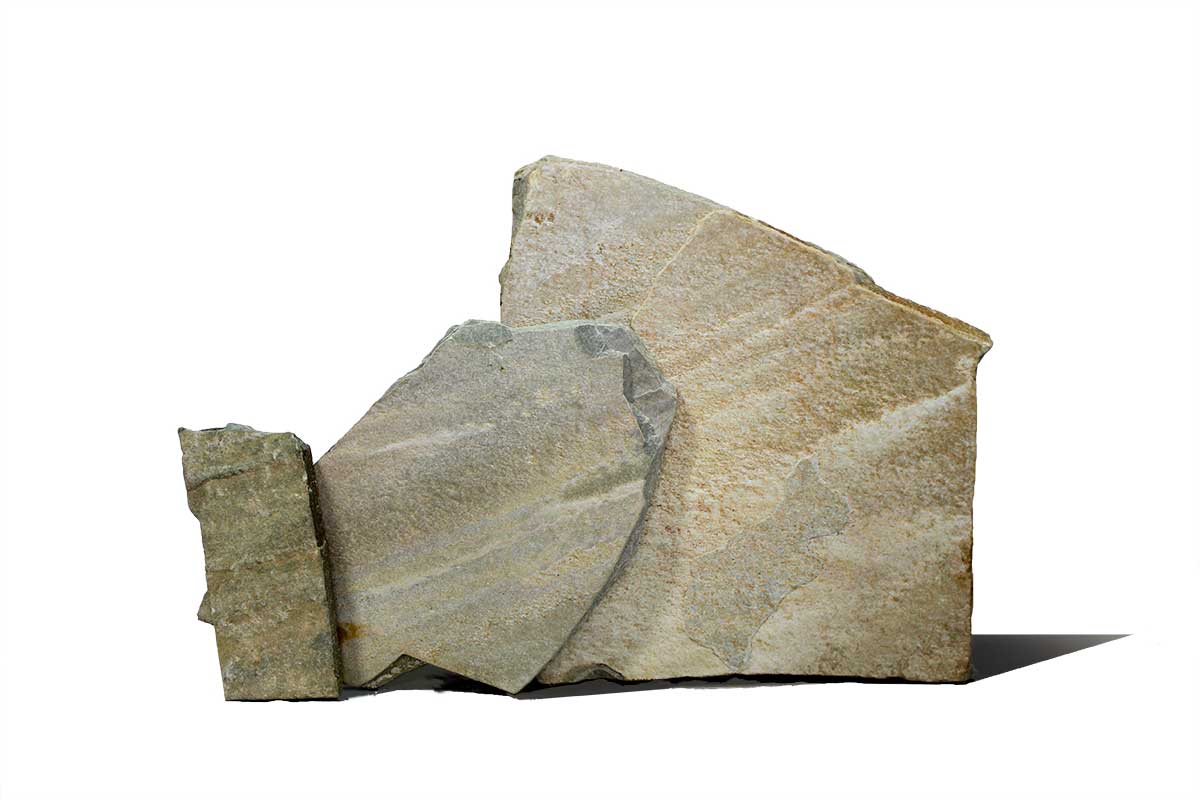 STARDUST QUARTZITE FLAGSTONE - SPECIAL ORDER ONLY
This product is not available for purchase online. Please call us at 650.364.1730 or visit our store to place your order.
Origin: Asia
Classification: Quartzite
Color Range: Buffs, Golds, Tans
Finishes: Natural Cleft
Applications: Walkways, Pathways, Patios, Veneers, Accents

Stardust Quartzite Flagstone is tumbled for a softer look. Has striking gold and silver hues. Nominal 2" thickness. Special order full pallets only. Each pallet can weigh between 3800 lbs. to 4400 lbs.
Our Sustainability Initiatives