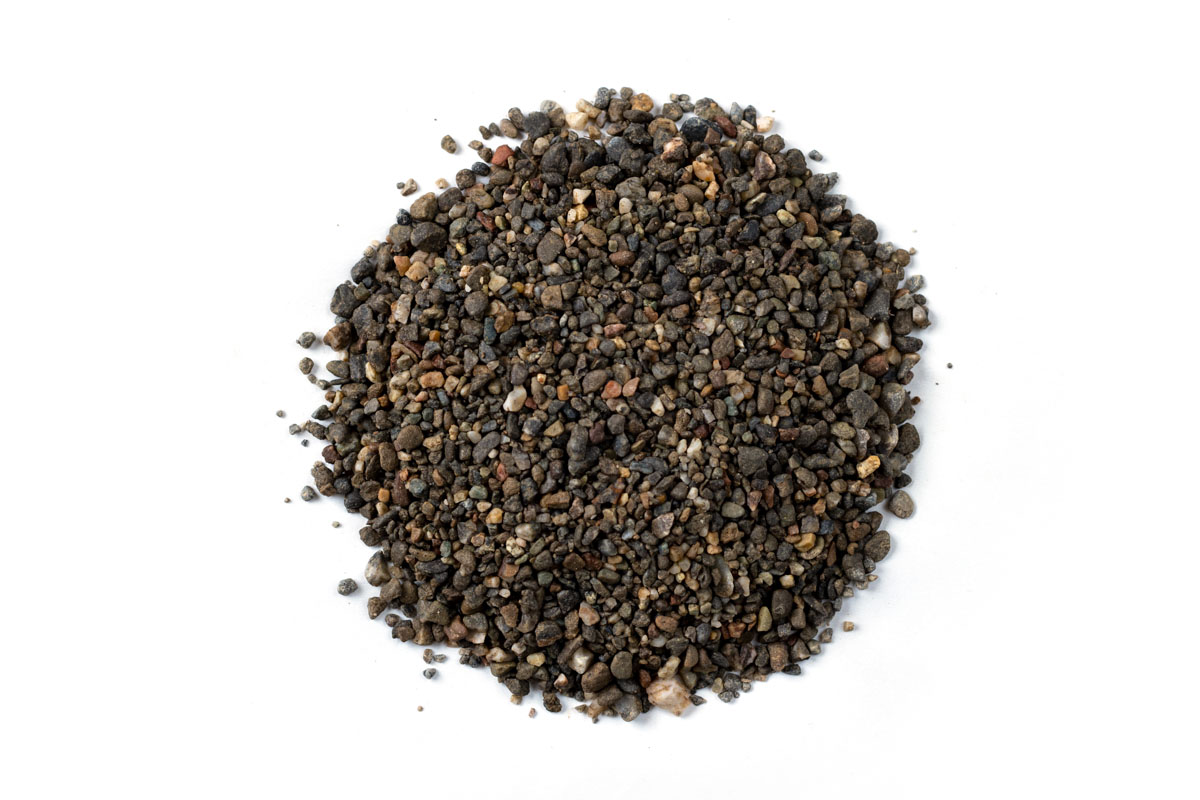 1/4" PEA GRAVEL
Calculator
1/4" Pea Gravel is commonly used for pathways, driveways, dog runs, playgrounds, patios, and as ground cover. The smaller gravels are often used on roofs over tar. Underground applications include drainage and pipe bedding materials for stable support.

Please note: 1/4" Pea Gravel vendor source is currently different than our previous source. Therefore, the gravel may vary in appreance.

We sell the 1/4" Pea Gravel in one cubic foot bag, we supply the bags and you fill them. For larger areas, you'll want to purchase by the ton. We can load your own truck, or for a fee, have us deliver to your Bay Area location. For orders over 20 tons please call us for direct pricing.

1/4" Pea Gravel may qualify for LEED Local/Regional Materials credit. Distances vary for each project location. Please verify the materials accordingly.
1.25
Our Sustainability Initiatives