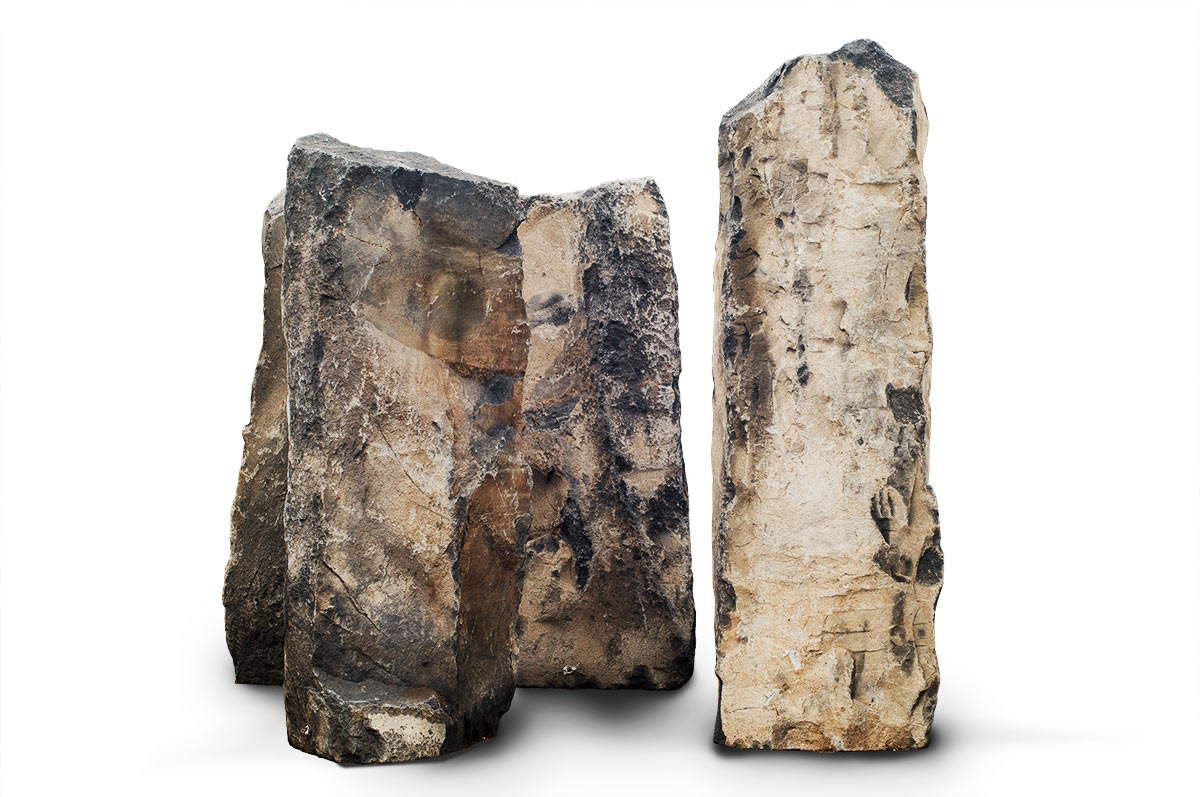 BASALT COLUMNS SAWN BOTTOM
This product is not available for purchase online. Please call us at 650.364.1730 or visit our store to place your order.
Origin: North America
Classification: Basalt
Color Range: Blacks, Greys
Finish: Natural
Application: Accents

Basalt Columns are large columnar shape rocks used where vertical landscape features are desired. Monolithic pieces of art, primarily gray in color with some brown or taupe color variations, sawn bottoms make for easy placement and reduced labor costs.
Our Sustainability Initiatives