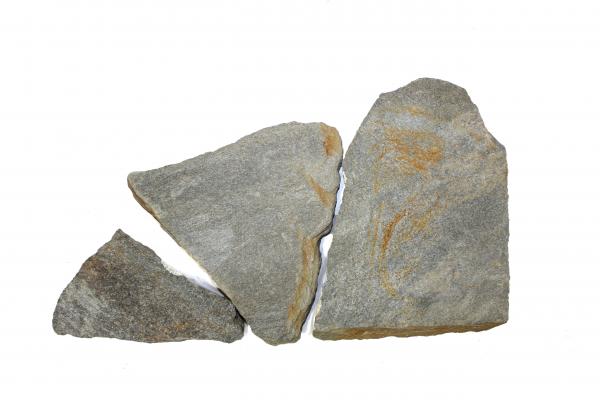 BOUQUET CANYON FLAGSTONE
This product is not available for purchase online. Please call us at 650.364.1730 or visit our store to place your order.
Origin: North America
Classification: Schist
Color Range: Tans, Browns, Whites
Finishes: Natural Cleft
Applications: Walkways, Pathways, Patios, Accents, Dry Stack Walls

Bouquet Canyon is schist, hard dense stone. Smaller dimension stones, typically used for stepping stones and pathways. This flagstone could be used for dry stack walls. Local stone.

This patio grade stone typically covers about 1 to 2 sq. ft. per piece.

Bouquet Canyon Flagstone may qualify for LEED Local/Regional Materials credit. Distances vary for each project location. Please verify the materials accordingly.
Our Sustainability Initiatives