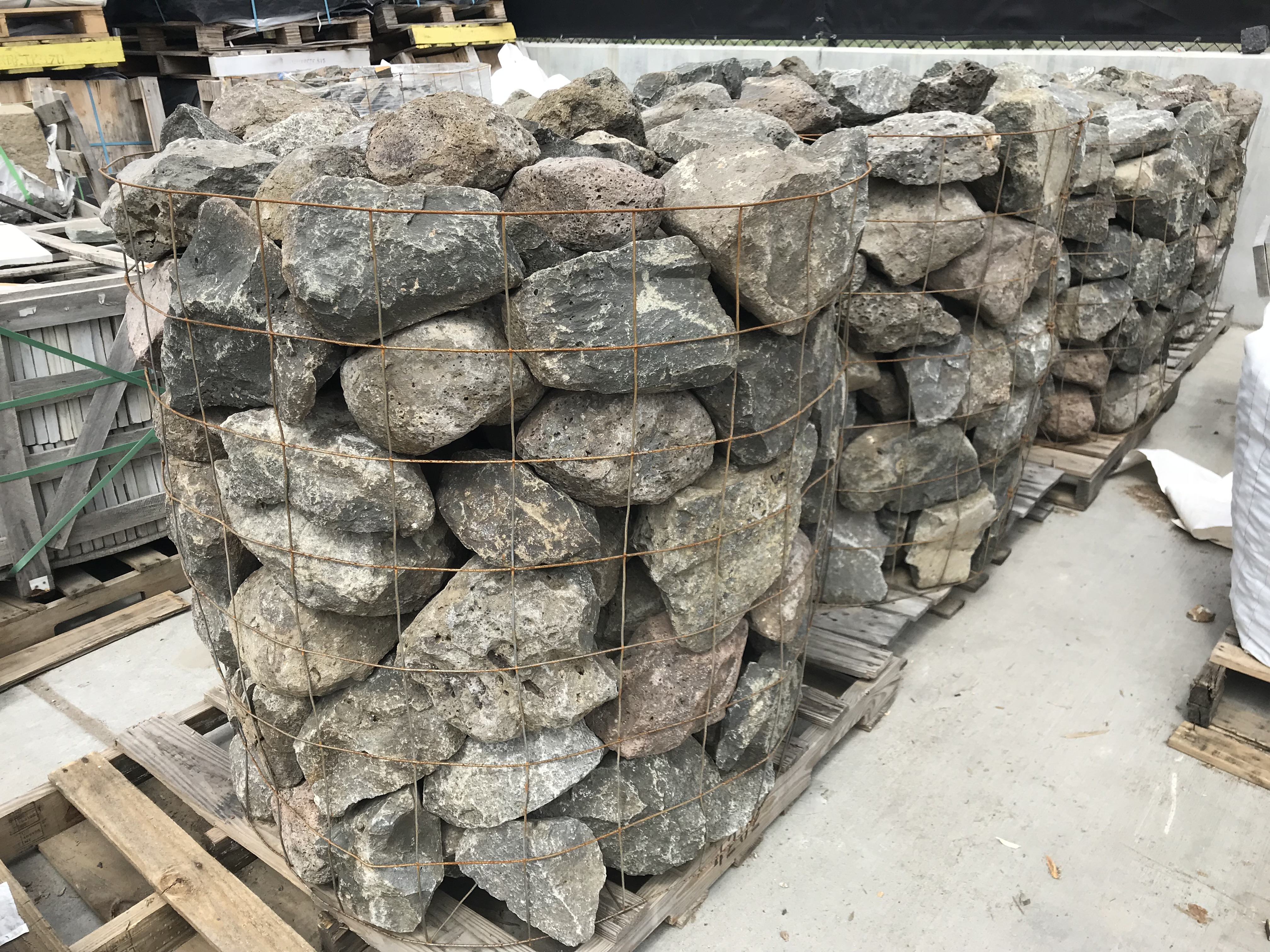 HAT CREEK WALL ROCK
$500.00 / TN
This product is not available for purchase online. Please call us at 650.364.1730 or visit our store to place your order.
Origin: North America
Classification: Basalt
Color Range: Greys, Tans, Browns
Finish: Natural
Applications: Dry Stack, Landscape Borders

Hat Creek Wall Rock is a quarried stone that is weathered. Grey and brown tones with porous holes. Lava stone-like appearance but it is denser and heavier basalt stone. Hat Creek Wall Rock has a depth of 8" – 12". Natural local stone. May qualify for LEED Local/Regional Materials credit.
Our Sustainability Initiatives