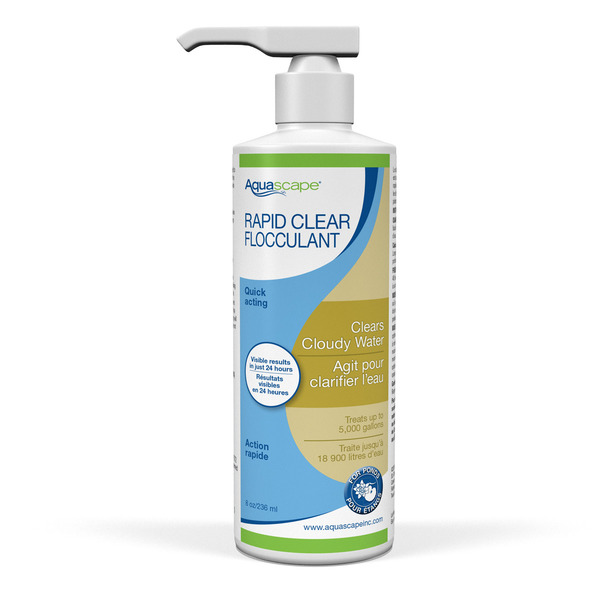 RAPID CLEAR FLOCCULANT 8 OZ
$15.98 / EA
This product is not available for purchase online. Please call us at 650.364.1730 or visit our store to place your order.
Rapid Clear is a great way to increase the efficiency of existing mechanical filtration. The convenient pump bottle makes for quick, easy and accurate dosing.
Bottle treats up to 5,000 gallons. One pump per 100 gallons.

Aquascape Rapid Clear is scientifically blended to quickly clear cloudy or discolored pond water fast. Rapid Clear goes to work clumping suspended debris, also referred to as flocculation. Most ponds will be crystal clear within 24 hrs.
Our Sustainability Initiatives