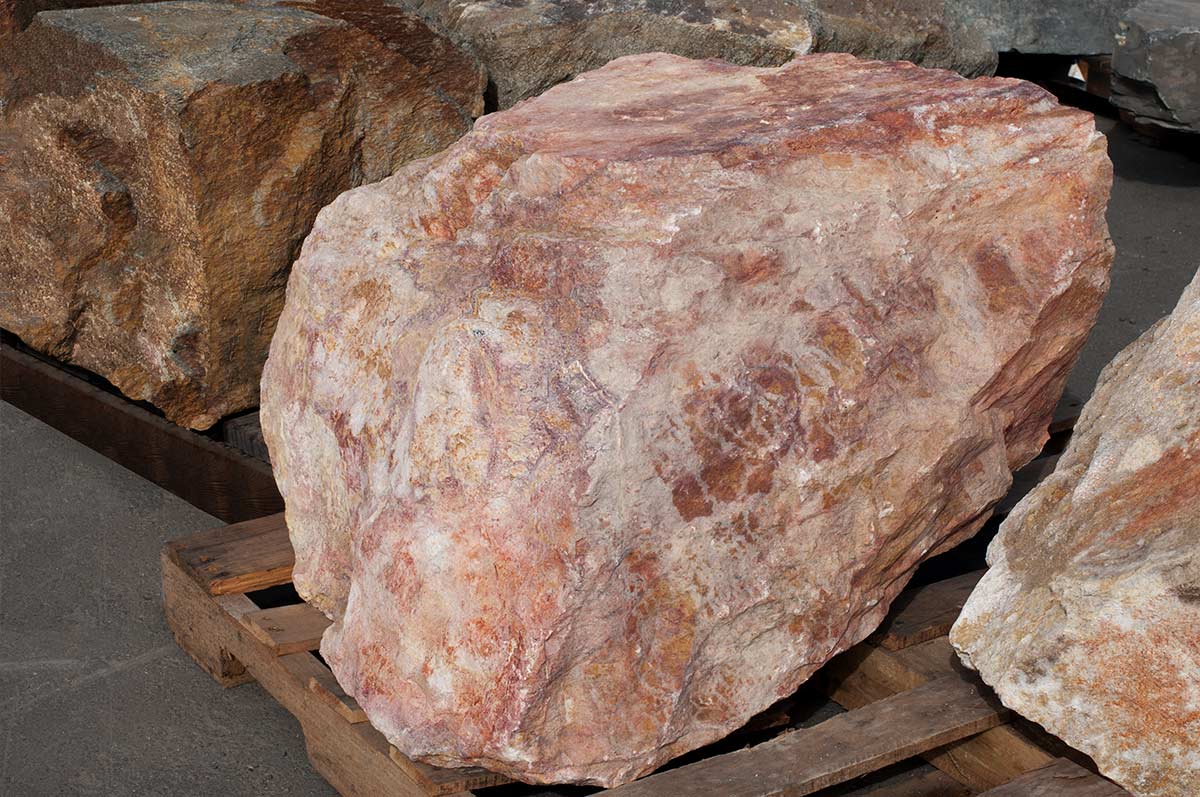 ROSE GOLD BOULDER
$280.00 / TN
This product is not available for purchase online. Please call us at 650.364.1730 or visit our store to place your order.
Origin: North America
Classification: Limestone, Quartzite and Sandstone
Color Range: Pinks, Whites, Tans, Golds
Finish: Natural
Application: Accents

Rose Gold Boulders are a unique mixture of limestone, quartzite and sandstone with pink gold hues.

Special order only. Please call for availability.
Our Sustainability Initiatives