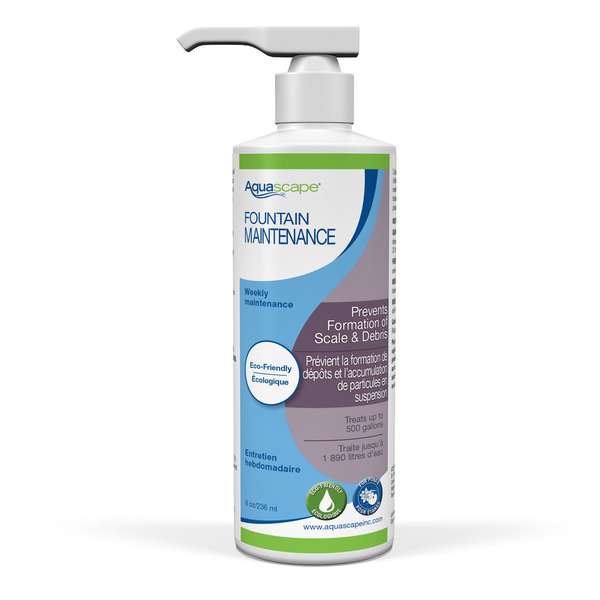 WATER FEATURE FOUNTAIN MAINTENANCE (LIQUID) 8 OZ
$19.98 / EA
This product is not available for purchase online. Please call us at 650.364.1730 or visit our store to place your order.
Safely Eliminates Scale and Debris Build up from Water Features

Water Feature Maintenance will eliminate scale that will often build up in areas of the water feature that contain fast moving water. It will also prevent the build up of debris on the surface of the fountain, without the use of acids that may damage the fountain surface.
Our Sustainability Initiatives